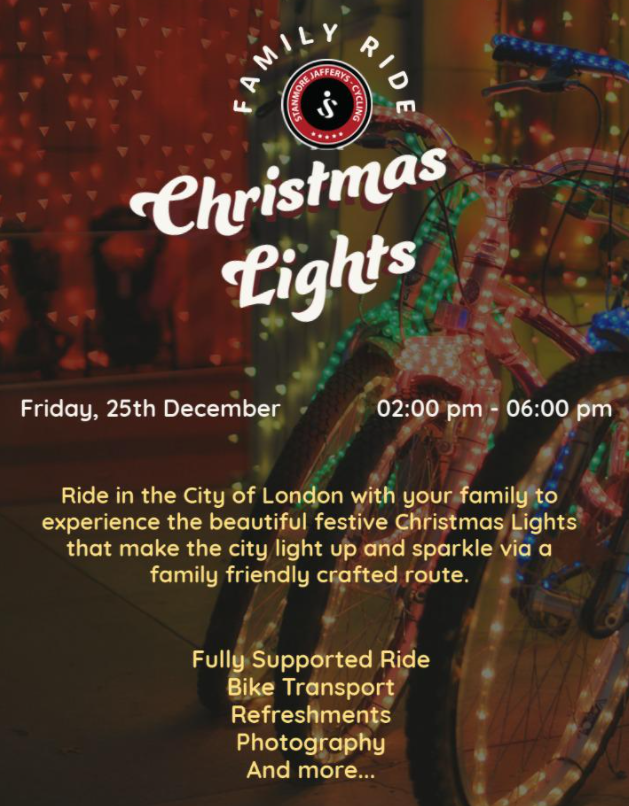 The Stanmore Jafferys Cycling family ride to the City of London is just a few days away! We can't wait for you to discover the beautiful Christmas Lights that make the city light up and sparkle via a family friendly crafted route and an opportunity to have fun and create memories in what has been a challenging year for the most of us.
This ride will be fully supported including ride marshalls, mechanical support, bike transfer to and from Green Park Station. Due to the recent lockdown restrictions announced by the Government we will not be able to offer refreshments and photography in order to eliminate COVID risk.
So far, 30 families have registered for the event. A waiting list is in operation – you can still sign up at the link below however spaces not guaranteed.
Who can register?
Families Only
*minimum 1 adult and 1 child (up to 5 max participants per group registration)
Event Details:
When: Friday 25th December
Time: 2:00pm – 6:00pm
Sign Up Here
We will communicate further details nearer to time and look forward to riding with you!
SJ Cycling