Aston Absoc Netball Tournament – 23rd March 2019 – Birmingham 
On a chilly Saturday morning, three of SJ's finest ladies netball teams set off bright and early for the annual Aston University Absoc Netball Tournament. All of the ladies were excited for the challenging day ahead.
They arrived feeling confident and excited for the day ahead. All three Stanmore teams played exceptionally well and as the day progressed, they all made it to the semi-finals.
There were some nail biting games in the semi finals. SJ Royals vs SJ Top Nets finished 5-7 which meant that Top Nets made it to the finals. The other semi finals was SJ Hot Shots vs Aston 1 which Hot Shots comfortably won 11-5. This meant that it was a Stanmore vs Stanmore final! Both teams played well but it was SJ Hot Shots who went on to win the tournament. Congratulations Hot Shots and well done to all SJ teams!
Well done also to SJ Hot Shots Centre – Fatma Ali – who was named Player of the Tournament.
After the exhausting day, the teams stopped at Chaiiwala on the way back which was the perfect end to a perfect day.
A special thank you to the coach driver Shiraz Janmohamed.
SJ Hot Shots
Captain – Samina Merali
Team: Fatma Ali, Saiqa Pirmohamed, Sana Pirmohamed, Gulshan Bharwani, Zahra Merali, Sakina Khaku
SJ Top Nets
Captain – Sakina Dewji
Team: Ismat Jiwa, Nayla Panjwani, Sarah Noormohamed, Safiya Merali, Sugra Ladha, Alia Merali, Fatemazehra Panju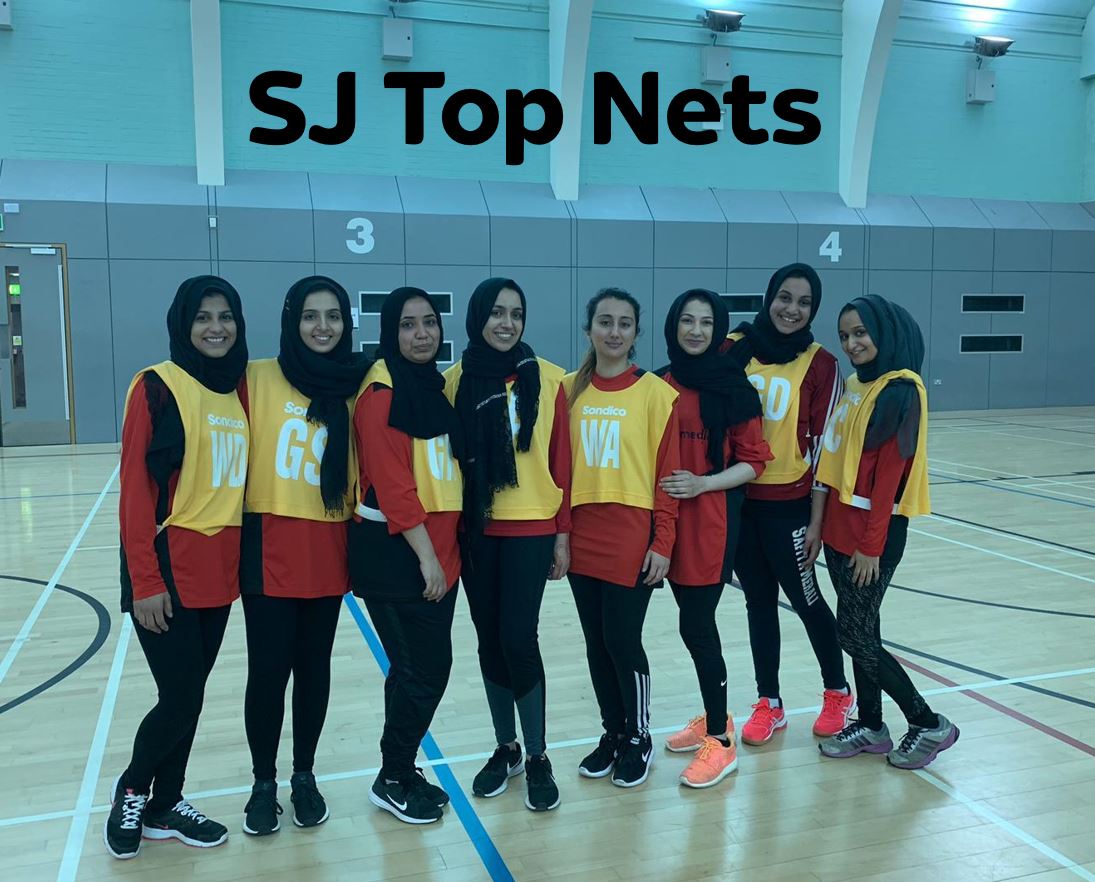 SJ Royals
Captain – Mariam Datoo
Team: Siddiqa Hassanali, Zainab Hassan, Sabera Somji, Saman Khaku, Sameera Chagpar, Fatema Akbar, Sakina Jaffer