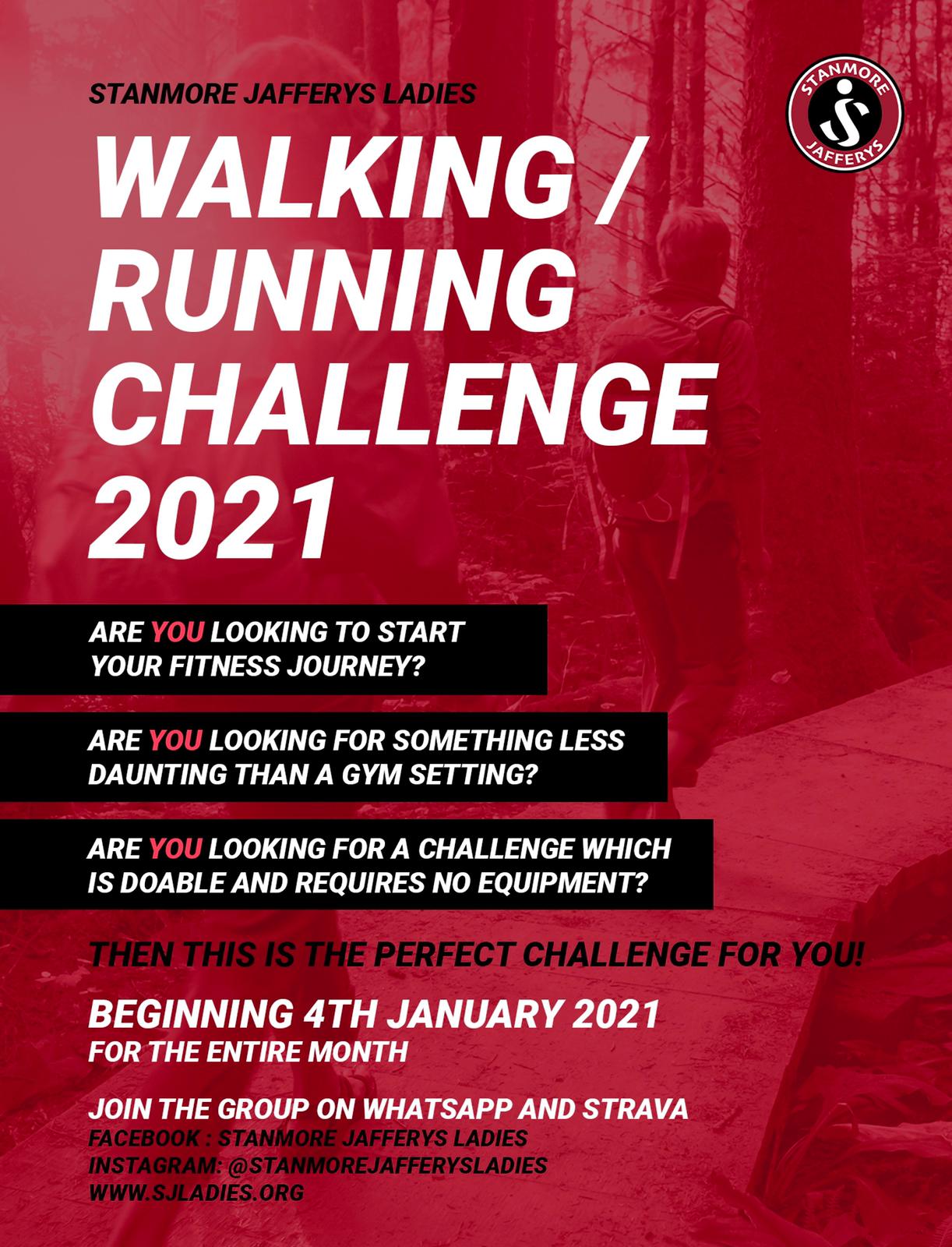 Salaam everyone!
HAPPY NEW YEAR!
Now, we are sure that lots of us have all sorts of new year resolutions including fitness related ones such as losing weight / being healthier.
More often than not, we set our standards too high and then lose motivation fairly quickly.
However…
We are hoping that 2021 will be the year that we can follow through our fitness goals longer than just a couple of weeks!
This year, we are doing something DIFFERENT! We are presenting to you a walking/running challenge!
– are YOU looking to start your fitness journey?
– are YOU looking for something less daunting than a gym setting?
– are YOU looking for a challenge which is doable and requires no equipment?
Then THIS is the perfect challenge for you!
Not only will this be the PERFECT first step (mind the pun) to kickstart 2021, but you will be sent a reminder everyday!
How will it work?
– from week commencing 4th January, we will try and get into the consistent habit of walking during the month of January
– whether it's for 5 mins or 1 hour, the main thing we want to emphasise is getting into a routine
– Upon sign up, set yourself an achievable goal for the month whether that's a mileage target, 10k steps a day or 300 mins of walking in the month (10 mins a day) or even achieving a 5k run by the end
– we will create a WhatsApp group with everyone who has signed up
– you will receive a daily message to remind you to walk
– join in on strava to track your progress. Click here to join our Strava group
Sign Up for the Challenge
If you have any questions, please contact Sakina Sidik, Kayla Black or Tara Khaku or email ladiesrunning@jafferys.org
SJ Running